Fargo came into his new life in the summer of 2010. From the moment his family first laid eyes on him, they knew he would be part of their family. He is a well-behaved little boy who loves playing with his sisters, his toys, hanging out with his dads and occasionally getting his favorite sweet treat of vanilla frozen yogurt. The highlight of their day is the high-fives and hugs that Fargo gives freely. A quintessential beagle, Fargo is quirky, funny, sweet and affectionate. With an awesome swagger to his step, he is truly a blessing to his family who cannot imagine life without this sweet boy.
~~~~~~~~~~~~~~~~~~~~~~~~~~~~~~~~~~~~~~~~~~~~~~~~~~~~~~~
"Each animal waits patiently until you realize that something is missing in your life. Each then finds a temporary home to shelter it on it's journey to a forever home." 
Fostering a Freegle
Every Freegle that comes through our organization is matched with a foster family according to his or her needs. Since we do not have a physical shelter, we rely heavily on our foster network to keep all of our dogs in foster care until they can be adopted into permanent loving homes. All of our dogs have come from a laboratory environment and will need time to adjust to their new surroundings. Most of these dogs are not housebroken or know how to walk on a leash. They require time, patience and basic training to help them learn what is expected of them. We provide our foster families with the tools they need to help provide basic training for their Freegle and a private, secure forum when you can ask questions or provide help to other Freegle fosters. Most Freegles remain in their foster homes, on average, a few weeks. This can vary from only a few days to several months. While in foster care the BeFreegle Foundation provides all basic necessities to each foster Freegle, including, crates, food, treats, bedding, toys, leashes, collars etc. We prefer that our Freegles remain in one foster home until they are adopted, we realize that is not always possible. Our foster families have the right to discontinue fostering at any time for any reason. Our foster approval process is fairly structured as we want to be assured that each Freegle be placed in the best setting possible to allow them time to learn how to live in a home environment, thus making them more adoptable.
To sign up to foster a Freegle please send us an email to Contact@BeFreegleFoundation.org with your name, address and best phone number to be reached at.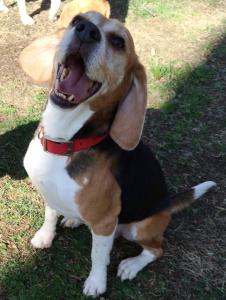 Be a champion to a hero and sign up to foster today. Email Contact@BeFreegleFoundation.org
~~~~~~~~~~~~~~~~~~~~~~~~~~~~~~~~~~~~~~~~~~~~~~~
Adopting a Freegle
We make every effort to match every Freegle that comes through our organization with an adoptive family according to each Freegle's needs. When adopting a Freegle from the BeFreegle Foundation we provide you with a lifetime of support, especially in the beginning, as your adopted Freegle transitions into their forever home. We provide all adopters with a BeFreegle Liaison who is here to assist you with any training issues that may arise. Our liaisons have a background in training and working with Freegles and are always available to help. We provide a secure, private forum for all of our adoptive families to help each other and share their successes! When you adopt a dog from the BeFreegle Foundation you are adopting the BeFreegle Family as well. These truly special pups deserve the best life after lab that we and you can give them!
**Because of the nature of beagles in general, we do not adopt Freegles to homes with electric/invisible fencing as a sole means of containment**
To be considered as an adoptive family, you must:
Be 21 years of age or older.
If you rent your home you must have consent from your landlord to adopt a dog.
All dogs currently in the home must be spay or neutered, if they are 6 months or older, unless there are medical reasons for not doing so.
Provide veterinary reference.
Live within a 3-4 hour driving distance from the Lower Hudson Valley of New York State.
Agree to have a home visit by one of our network volunteers. The volunteer will need to see the area of the home where the dog will be permitted and also meet with family members and current pets.
Provide a collar and name tag that must be worn at all times by your Freegle.
Never allow the dog to be unleashed when on public streets, parks, etc., and never transport in the back end of an open truck without proper harnessing.
Never allow dog to be left unattended with small children.
Allow dog to sleep indoors and be part of the family.
Agree to provide veterinary care for the lifetime of your Freegle and maintain them on a heartworm preventative as advised by your veterinarian.
Adoptive families should keep in touch in the event any unusual circumstances or behaviors arise.
Adoption Application