Our 2018 BeFreegle Calendars are here!! Order here today.
$20.00 each, includes shipping!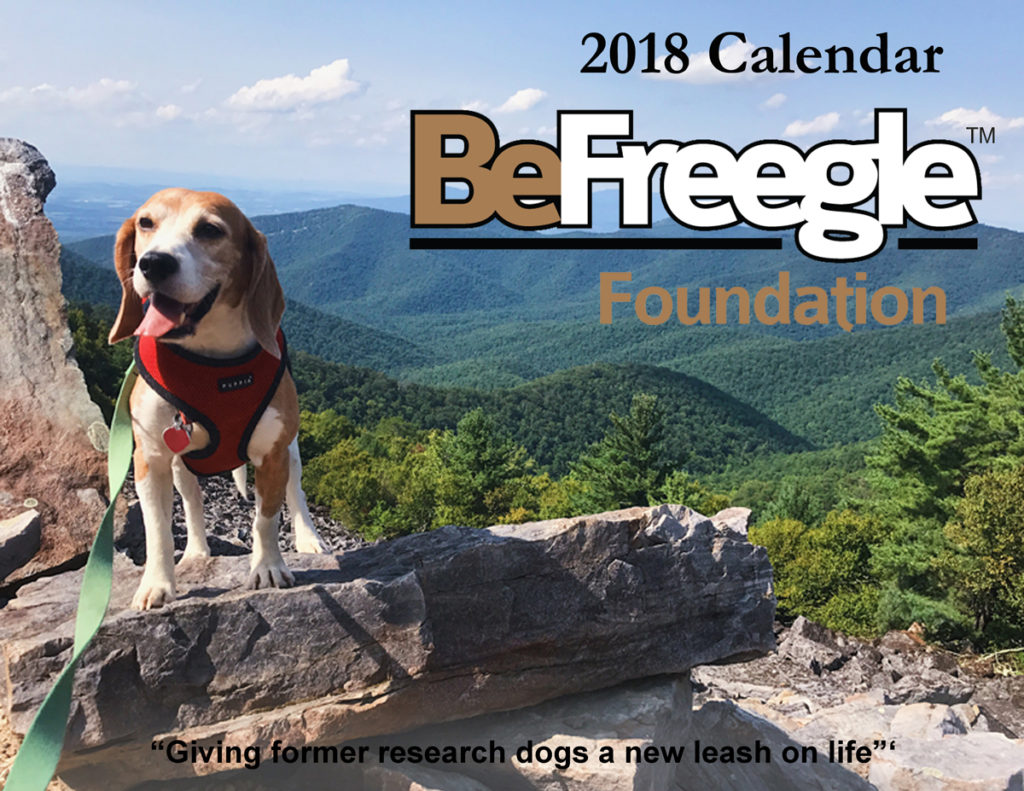 ______________________________________
Why donate to the BeFreegle Foundation?
Every donation made to the BeFreegle Foundation goes directly towards our efforts to transport, vet, foster and eventually re-home former research dogs. As a strictly volunteer organization we rely heavily on our volunteers and the generous support of our donors.
Please contact us at 1-844-BeFreegle ext. 10 for fundraising and donation information.
Your generous donations help us to provide:
Provide transportation for dogs from facilities.
Veterinary care for all of the dogs in our foster care.
Exceptional training for our fosters and volunteers.
Supplies to keep our dogs fed and healthy.
Education and awareness within local communities about the need for good homes for former research animals.
Materials, mailings and handouts for facilities to introduce our organization to them with the hope that they will work with us to help all research dogs find a home once they are no longer needed for research.
This just in, our Amazon Wish List is available. Select the link below and shop til you drop.. for a Freegle that is!! Add items to your cart from our Wish List and they will be shipped to us at BeFreegle Base Camp.

On behalf of all of us at the BeFreegle Foundation, including those Freegles who have yet to find their way home, thank you for your support.